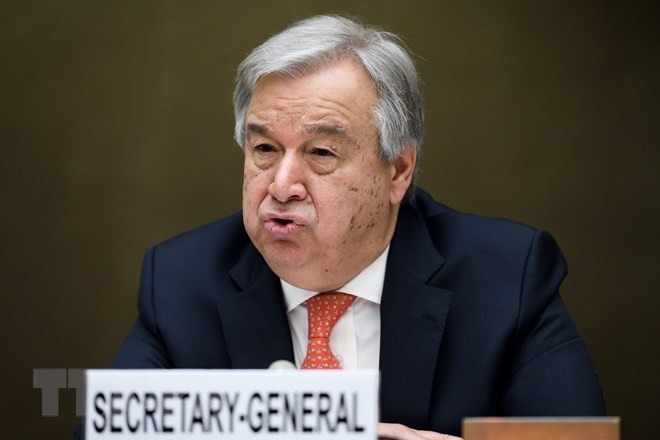 UN Secretary General Antonio Guterres (Photo: AFP/VNA)
European Commission President Jean-Claude Juncker reiterated the EU's determination to protect the deal in order to maintain world peace.
On Wednesday, Russian Deputy Foreign Minister Sergei Ryabkov said Russia supports the EU's proposal to meet to discuss the Iran nuclear deal in Vienna next week.
German Chancellor Angela Merkel told parliament on Wednesday that the JCPOA is not a perfect deal, but Iran is complying with its commitments under the deal.
Nguồn: vovworld.vn